The eCommerce App
Development Company
Enabling Digital Growth with Feature-Ready eCommerce Solutions
The present and future of retail is eCommerce. Our ready-to-ship eCommerce solutions and custom eCommerce mobile app development services enable businesses to transform their brick-and-mortar business into an online retail giant.
Hire eCommerce App Developers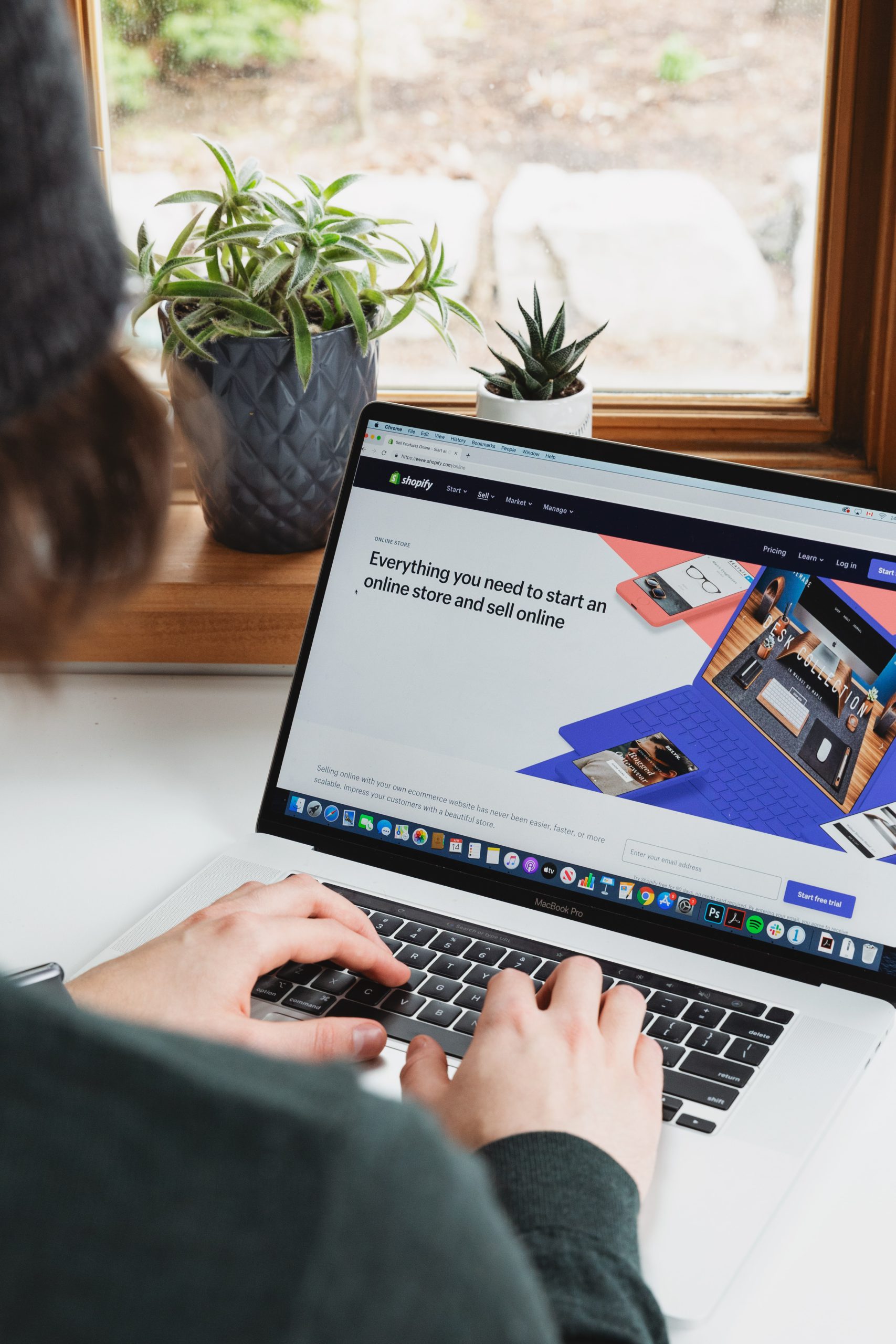 Solution
Our Vision For eCommerce
Mobile App Development
Onavarse's vision for eCommerce app development revolves around utilizing modern technology to bring convenience to online shoppers and sellers. Our result-driven and pattern-based approach enable businesses to make the most of the digital economy, building eCommerce brands that scale!
This is the Onavarse's eCommerce vision:

Blockchain-based Payment Systems
Implementing blockchain-based payment systems will ensure consumer security through smart-contract-based payment release upon product-reception confirmation.

MR-Based Digital Product Experience
Mixed-Reality will revolutionize the online purchasing experience, especially in the lifestyle and beauty industry, given consumers unmatched insights into product compatibility, sizing, and visualization.

Personalized behavioral triggers
Create audience clusters based on user behavior patterns to deliver highly customized and targeted product-based and action-based recommendations. These triggers can be automated based on a set of behavioral criteria for each segment of your audience.

Voice-Assistant Based Online Shopping
Leverage the booming voice-commerce market by using voice-compatible devices to browse the product catalogs, discover product reviews and ratings, and process purchases in 20 seconds.

Smart Beacon Triggers
Automate location-based triggers through smart beacons to boost brand recall, provide unique offers, and increase your online traffic, on-ground traffic, and conversions.
Features
Signature features of our eCommerce App Development Services
Onavarse's end-to-end eCommerce app solutions are designed to ensure all your eCommerce app needs are matched to perfection, delivering results aligned with your business goals. Our eCommerce apps are designed to enable you to control each application feature and use case from a single interface.

Social Login
Provide frictionless login capabilities to users using their on-device social media accounts.


Product Categorization
Provide industry-specific product categorization to make product browsing more intuitive and convenient.


Multi-Payment Integrations
Integrate multiple payment options such as Apple Pay, PayPal, Google Pay, and Credit Cards for ease of use and accessibility.

Multi-Currency integration
Allow the global audience to make payments in their native currency based on market exchange rates to increase global sales and conversions.

Product Reviews & Ratings
Find complete product reviews and ratings based on the consumer experience with the listed products in the catalog.

Product Comparison
Compare specifications and prices, and look at different products to find the one that best fits your needs, taste, and style.


Product Filters & tags
Create product and category-specific filters and tags to allow consumers to narrow down their scope of search based on user specifications and need.


Coupons and Promos
Create irresistible discount offers for your audience to buy their favorite products at a discounted rate.


Customized User Experience
Track and analyze user behavior on your eCommerce app to optimize user experience based on business intelligence insights for a personalized experience.


Live Order Tracking
Track orders from order placement to delivery for assurance that the purchased product is on its way to you.


Push Notifications
Send automated push notifications based on several trigger points such as an abandoned cart, inactivity, or simply announcing a new product or discount!
Discuss Your Requirements


Live Dashboard
The live dashboard provides the admin with a holistic snapshot of your eCommerce app's performance, such as sales analytics, order history, and recent activities.


Ads Management
Manage and run product advertisements to boost in-season products or generate passive revenue through ad placements for products and brands.


Inventory Management
We develop eCommerce inventory management software and in-app product management features from listing and delisting products to managing sales caps and discounts.


Store Management
Manage all stores on your eCommerce platform with store analytics, allowing you to optimize your app based on historic store performance.


Live Order Tracking
Track orders from order placement to delivery for assurance that the purchased product is on its way to the correct user.


Order History
Track your eCommerce platform's order history and gain insights into order analytics for data-driven decision-making.


Performance Reports
Leverage comparative performance reports between stores, products, or performance across different periods for the entire eCommerce app.


Roles & Permissions Management
Manage administrative users through roles management for limited access levels, activity permissions, and rights.
Discuss Your Requirements


AI-driven Recommendations
Utilize AI-driven product recommendation systems optimized based on individual user preferences for a personalized recommendation experience for all users.


Customized dashboards
Provide users with their own custom dashboards to track their in-app activities such as cart abandonment, Wishlist products, and order history.


Store Pickup Facility
Allow product pickup facility for users looking to reduce delivery times, adding an Online-to-Offline(O2O) commerce within your platform.


EMI Integration
Bring accessibility to your products and eCommerce store through Easy Monthly Installments with automated payment schedules.

In-app Wallet
In-app wallets are designed to bring convenience to users by reducing barriers to payment typically associated with COD or credit card payments.
Discuss Your Requirements
Categories
Our Range of eCommerce App
Development Categories
Our eCommerce mobile app developers excel at delivering
custom ecommerce apps based on your business model.
eCommerce has developed beyond its Business to
Consumer(B2C) and Consumer to Consumer(C2C) models.
Today, eCommerce apps allow a multitude of entities to engage
in digital commerce and online retail.
Onavarse develops eCommerce solutions in the following digital
commerce categories:
Consumer to Consumer(C2C)
Business to Consumer (B2C)
B2B ecommerce software solutions
Direct to Consumer (D2C)
eCommerce marketplace solutions
eCommerce website solutions
OnAvancer
Portfolio
Our diverse portfolio is a testament to our ability to deliver projects at scale and speed. Check out some of our featured iOS app
development portfolios to see what we can do for your business.
Mux – Smart Home & Office Automation
Mux is a smart home and office automation solutions company, providing consumers with smart devices and smart sensors-based products that help them achieve electric energy efficiency.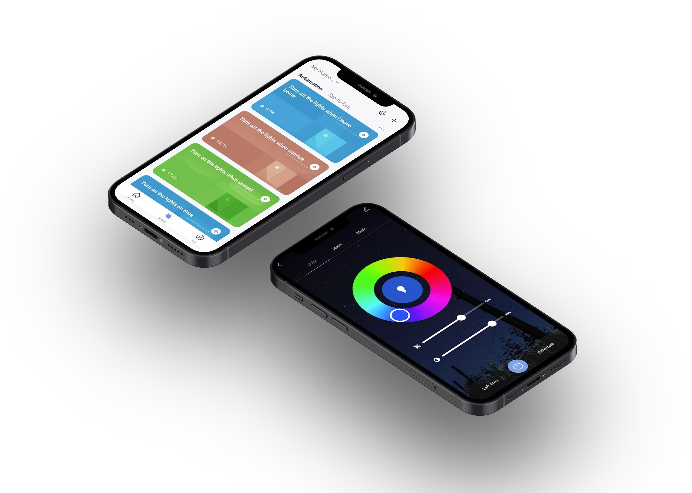 Convolytica – Consumer Experience Platform
Convolytica is an NLP and AI-based conversational analytics tool that allows brands to understand and react to shifting brand perceptions across online conversations.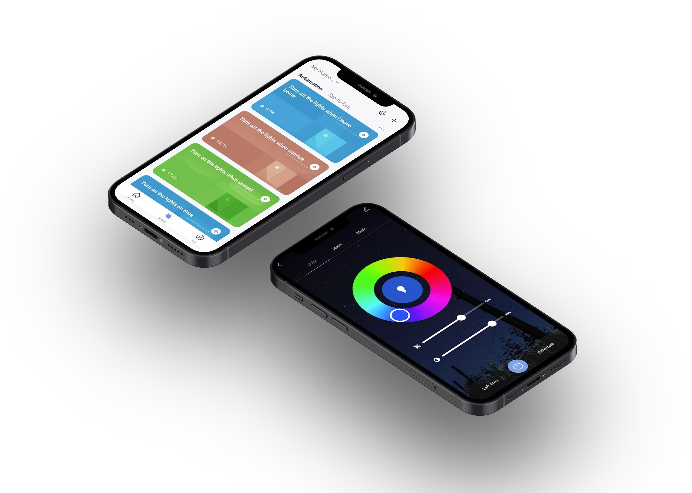 Expertise
eCommerce App Development
Solutions Tailored to Your
Business Needs
We're changemakers and disruptors, challenging the limitations of product development to develop eCommerce apps that deliver results. The Onavarse promise is technological innovation and creativity with impeccable consistency. Our suite of custom eCommerce app solutions is as follows: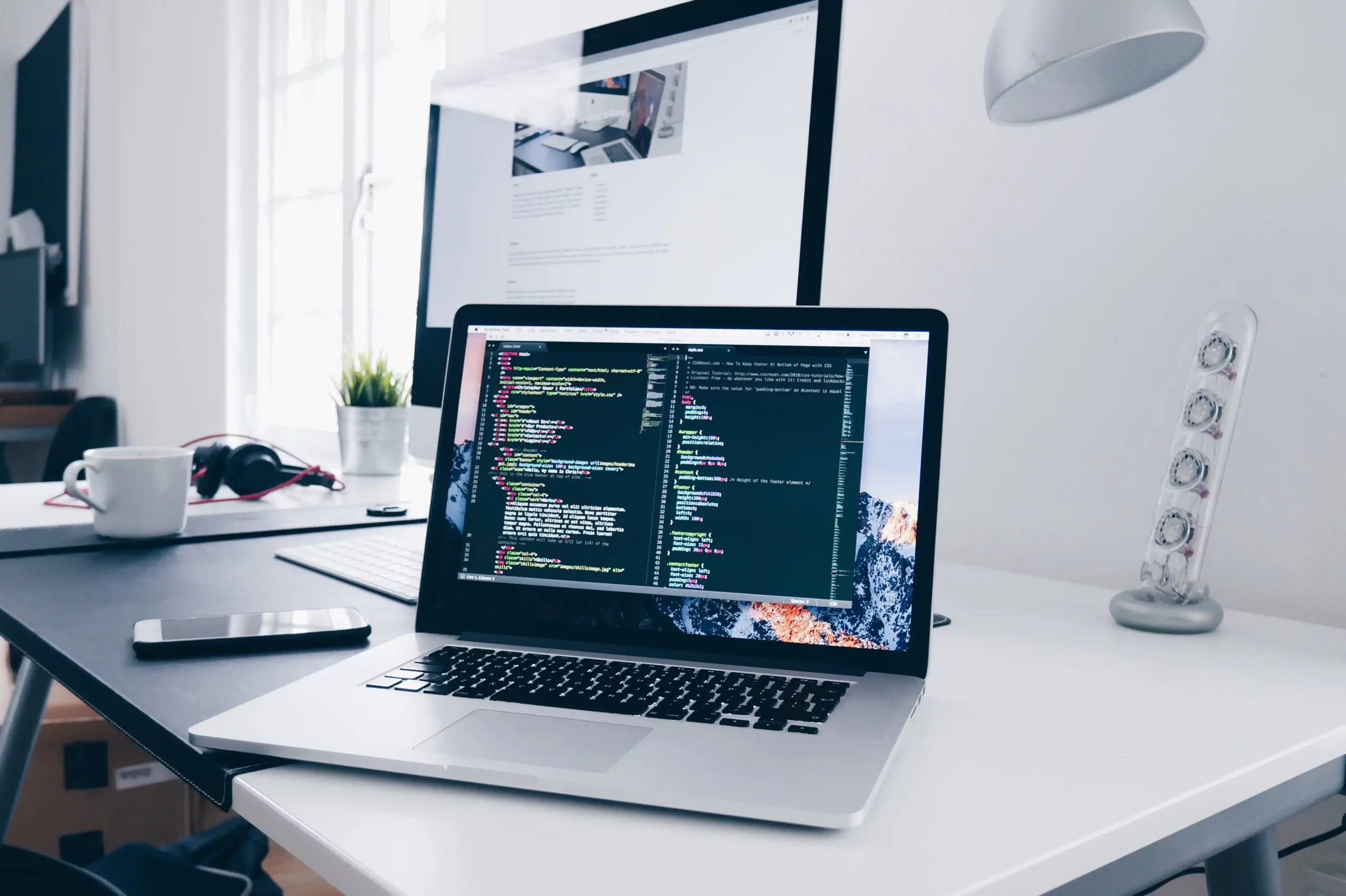 Custom eCommerce Apps
Our eCommerce app developers work with entrepreneurs to develop custom e-commerce applications with their user behavior patterns in mind for augmented results.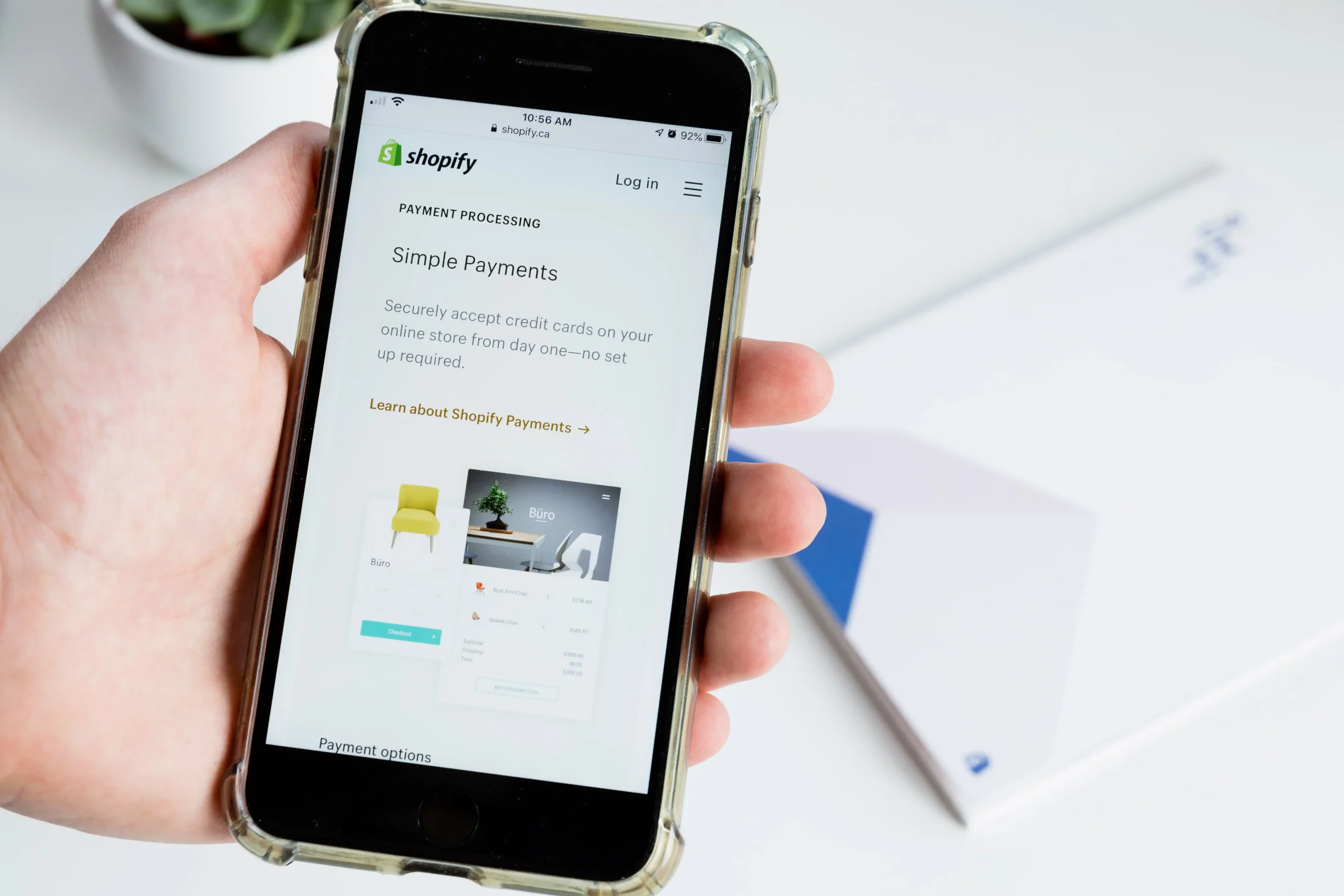 Shopify App Development
For Shopify enthusiasts, our Shopify app development service allows them to quickly go-to-market with a Shopify-based solution, launching their e-commerce brand in the digital world.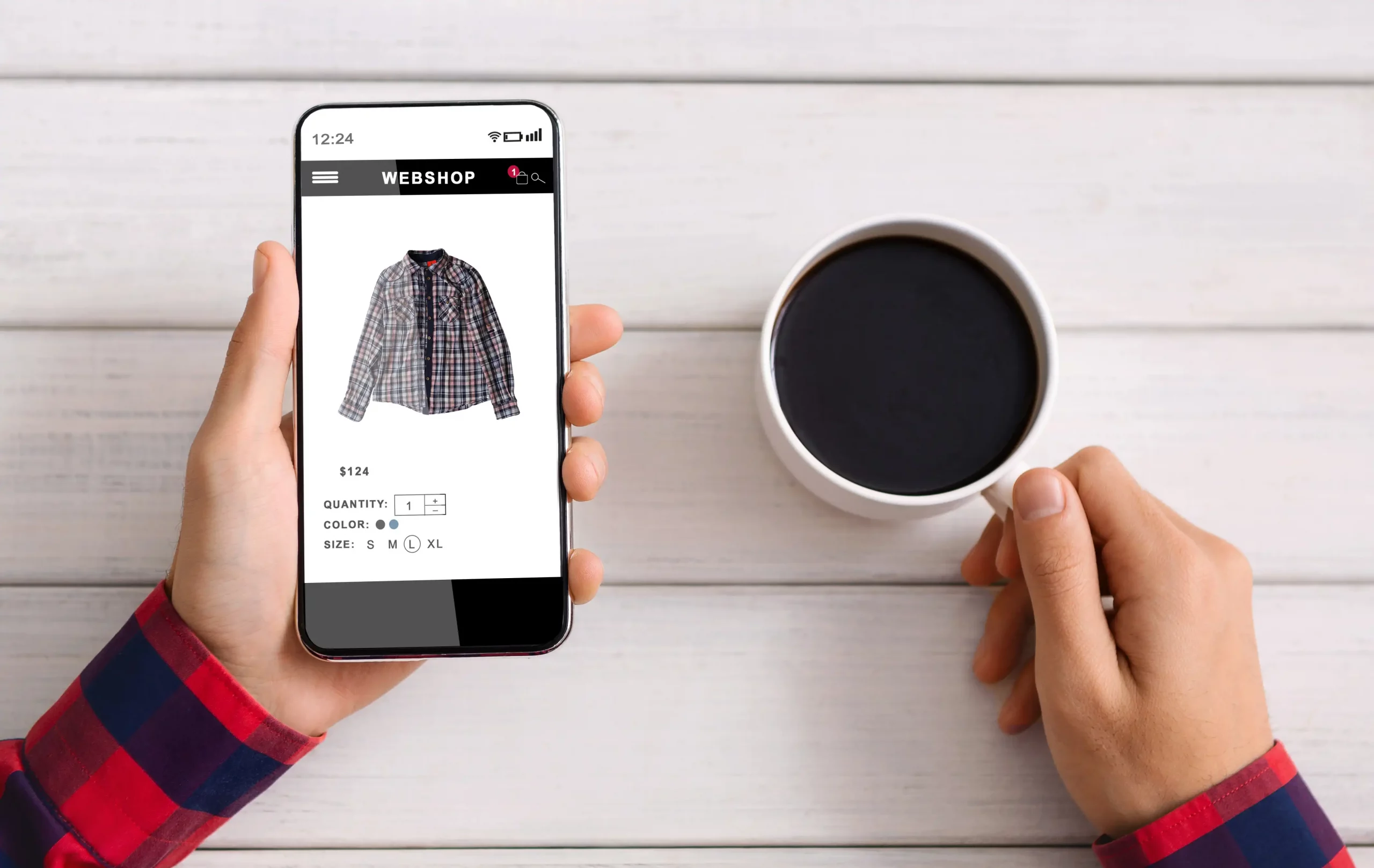 Magento App Development
Generally utilized for large-enterprise e-commerce stores, our team of Magento developers creates an e-commerce experience primed for large-scale brands, ensuring their e-commerce site can provide a smooth user experience regardless of load size.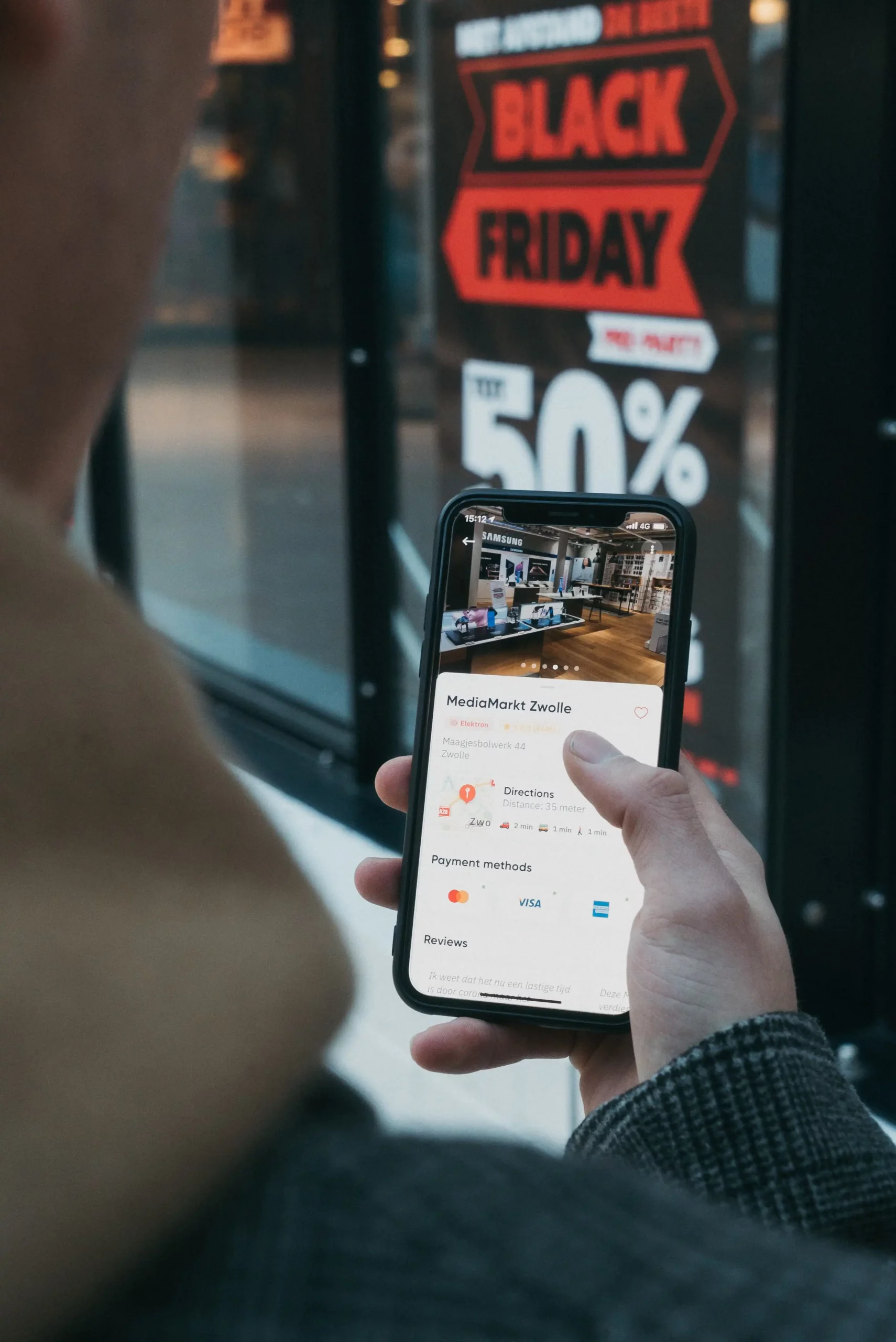 BigCommerce Development
BigCommerce development is a great solution to brands looking to expand their early-stage DIY stores into high-return businesses. With complete store setup, hosting, SEO, and marketing, BigCommerce is a great solution for entrepreneurs looking to make their mark in the eCommerce industry.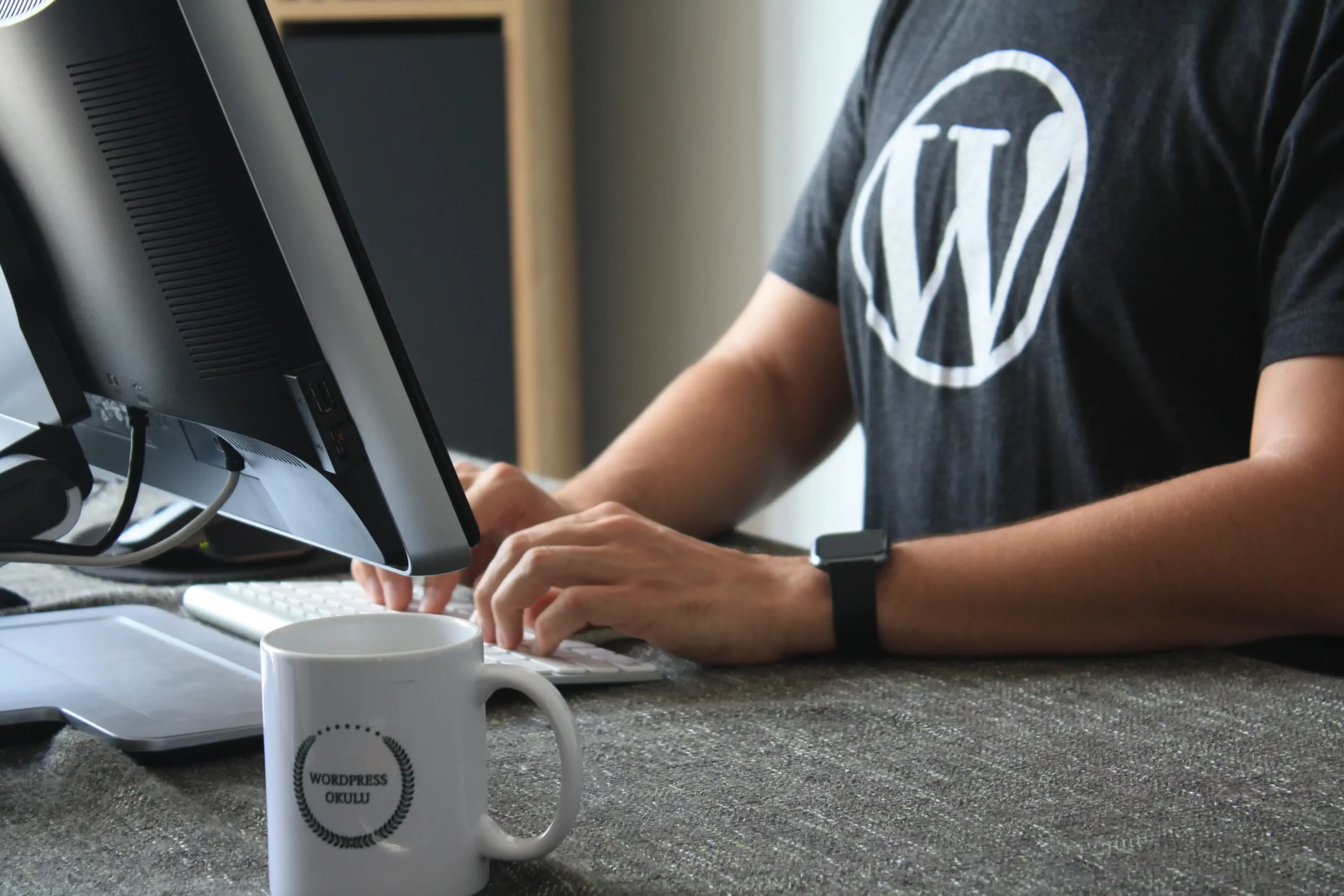 WooCommerce  Development
WooCommerce development has risen in popularity amongst e-commerce entrepreneurs looking to Go-To-Market quickly to establish market presence. Our WooCommerce developers help businesses launch and validate their ideas quickly with a high ROI.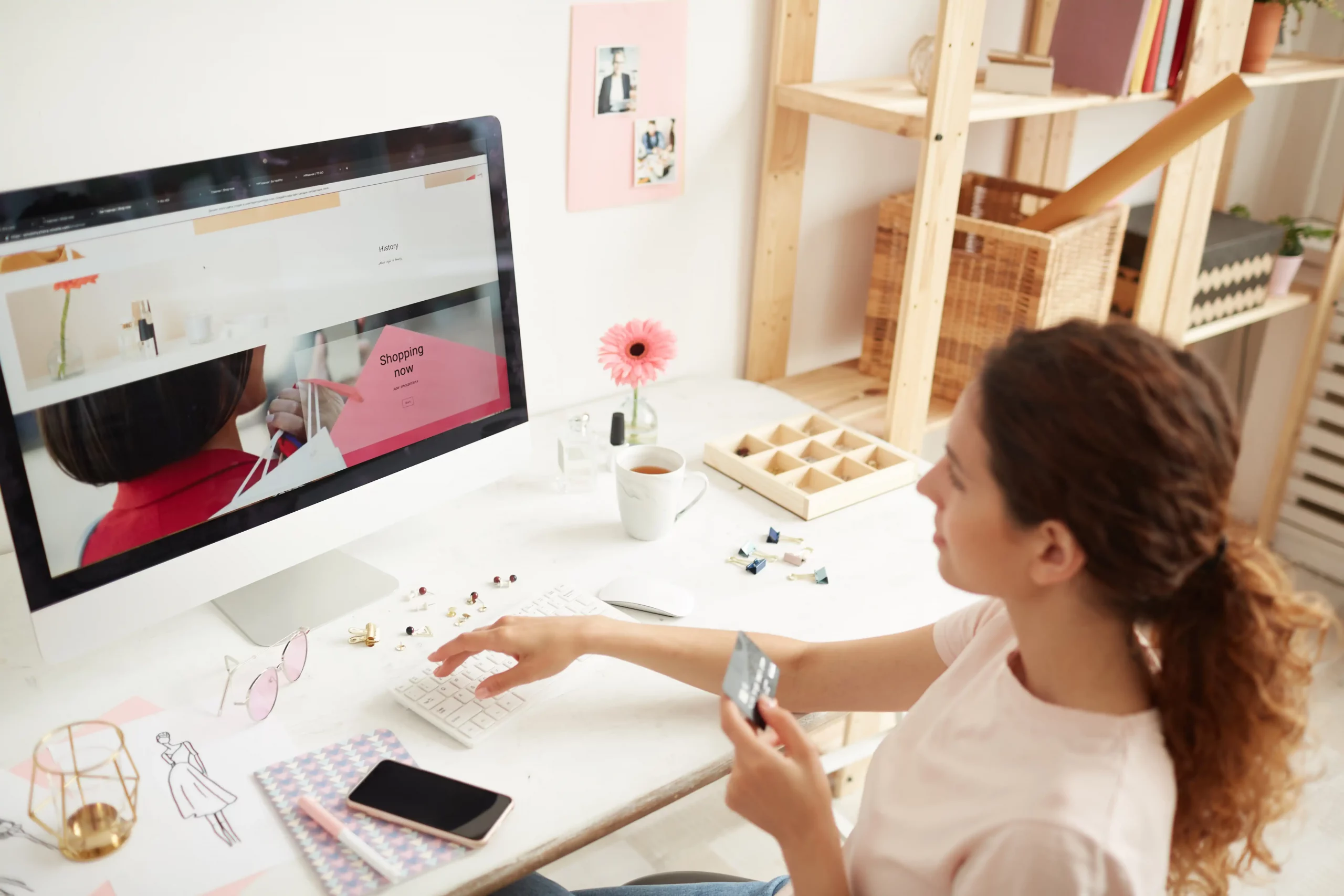 Enterprise eCommerce Software Development
Enterprise eCommerce software development is a high-level service often reserved for large-scale clients with daily traffic that other theme-based solutions can't handle. Coupled with AWS services, Enterprise eCommerce solutions help businesses ensure a customer experience that people expect from top brands.
Technologies
Key Factors Involved In Designing and Developing
an eCommerce Application
Our eCommerce Developers focus on designing and developing eCommerce applications based on some fundamental practices that are key to launching a successful eCommerce business.
Minimal Clicks To Order
Custom Search and Filters
Secure Payment and Checkout Module
Accurate Recommendation Engine
Minimal Clicks To Order
Testimonials
Turning Clients Into Ambassadors
OnAvanca
Our Engagement
Processes
As an eCommerce app development company, we provide our clients with different engagement models that best fit their project types. Each engagement model has its pricing structure, app development process, and engagement scope. We offer two engagement models: the Fixed-Bid Model and the Time and Material(T&M) Model.
The Fixed-Bid model is generally suitable for eCommerce app development projects with a clear and distinct scope of development, with any changes to the scope unlikely. In Fixed-Bid Model, the client shares their requirements with our eCommerce software developers, who provide a feature-driven pricing breakdown, development timeline, and pricing structure. Once the feature set and timeline are agreed upon, the project enters its execution phase based on the agreed-upon metrics.
Consult A Business Analyst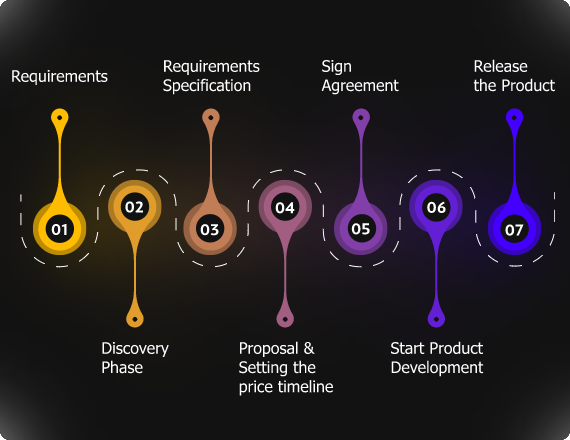 For custom eCommerce app development services, we advise our clients who don't have a crystal-clear vision for their product to choose the Time & Material based engagement model. In T&M, the client hires a developer or a set of developers based on their requirements on an hourly basis. The number of hours their hired developers work is multiplied by a pre-decided $/hour rate to provide pricing. This model is best applicable in scenarios when the project scope is likely to change.
Consult A Business Analyst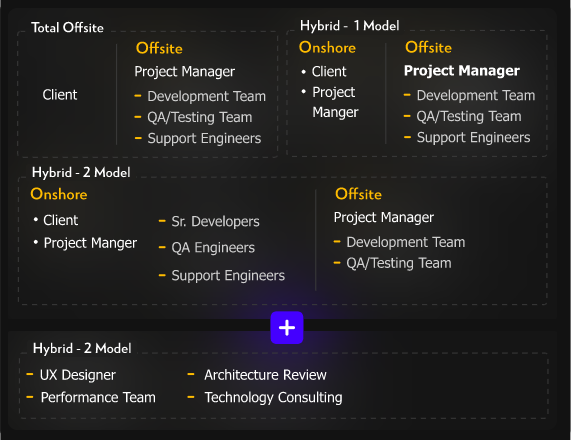 Latest
Blogs and Resources
Find the best information, guides, and resources available about trends, technologies, and best practices to make your journey into eCommerce app
development seamless!
FAQ
More on eCommerce app development company
How much does it cost to develop an eCommerce Application?
The cost of developing a basic eCommerce application is anywhere between $25,000 – $50,000. The cost of developing a complex eCommerce mobile app can be between $50,000 – $150,000.
Some of the factors involved in determining the cost of eCommerce app development include:
Is The eCommerce app native or hybrid?
What kind of feature set is required for the development of the app?
Is it just an iOS eCommerce app, an android eCommerce app, or both?
What development technology stack is required for, e.g., Magento vs. Shopify?
How long does it take to develop an eCommerce Application?
On average, an eCommerce app is developed in 3-5 months, depending on the complexity and scope of the development and design functions.
Will I be able to manage and upload products after development, or will I need to hire someone?
OnAvancer's project management team gives our clients a product management tutorial on the content management system to ensure you can manage your products and stores without external help.
Does Avancer provide eCommerce app support and maintenance?
Avancer provides 30-days of complimentary eCommerce app support and maintenance, after which clients can sign up for a maintenance and support retainer at a nominal fee.
Take the First Step in Building
The Digital Product of Your Dreams
It's free to talk to us, and we care about your ideas. We look forward to hearing your vision and helping you assess, build, and scale your product.