Web Design and
Website Development Services
Helping Brands Become
Digital-First
Avancer provides web design and development services for SMEs and enterprise companies looking to scale their digital operations with a seamless digital experience. Our module-based custom web design and development approach helps us provide affordable web design services for small businesses while retaining top-notch quality.
Consult a web design expert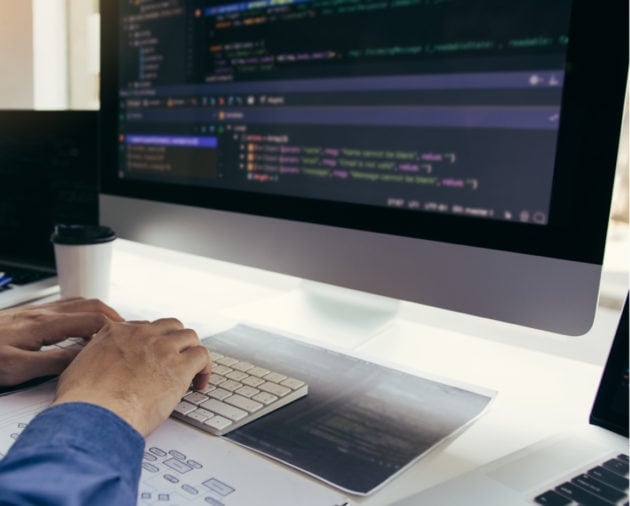 Web
Our Web Design &
Development Services
As a leading and affordable web development company, we help clients identify the best approach to build a website based on their industry and target audience. Our team of web designers and developers apply design-thinking to develop a frictionless digital user experience.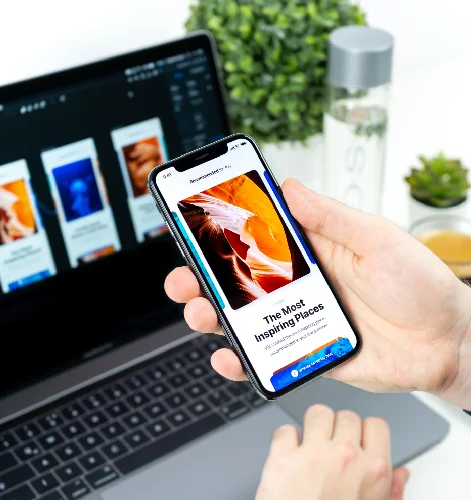 Website Design Services
Avancer's module-driven approach helps us provide affordable website design services focusing on creating an exceptional user experience. Our mobile-first web design approach allows us to deliver mobile-responsive web design services for SMEs and enterprise companies that turn traffic into potential customers.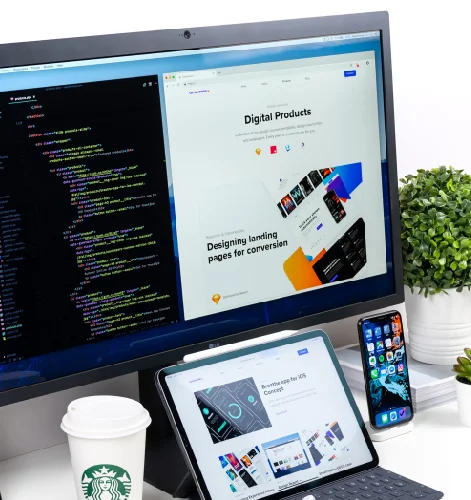 Web Development Services
Our Website development services help our clients turn web design into a high-performing consumer touch point. Our website development is hyper-focused on meeting Google's core web vitals performance metrics, ensuring your website performs well in Google's Search Engine Result Pages(SERP).
Website UI/UX Audit
Our Team of Web Designers and Web Developers works with your team to conduct an extensive audit on your website's UI/UX standards. Avancer's website UI/UX audit service helps you optimize your website's user experience based on modern standards and user behavior patterns.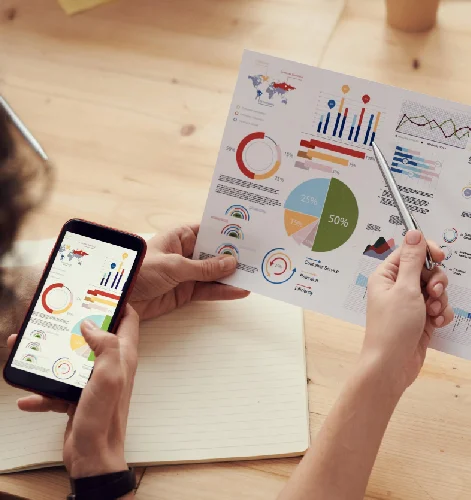 Conversion Rate Optimization (CRO) Services
Our team of UX analysts assesses your website's conversion flow, optimizing it based on user-behavior research. We analyze your website visitors click and scroll patterns and help you optimize your web UI/UX to improve your traffic-to-lead and traffic-to-conversion ratio.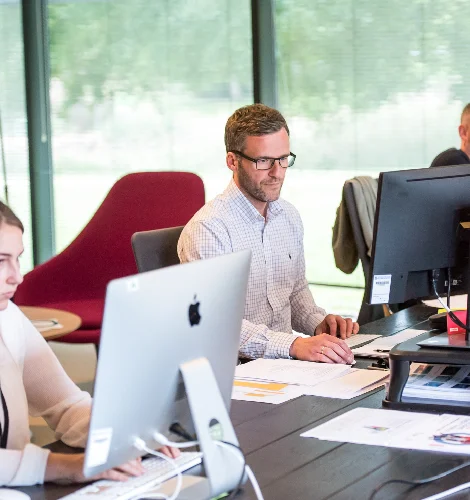 Website maintenance, Security, & Support Services
Avancer enables businesses to scale their web operations without losing website functionality or poor website security. We help businesses ensure that their websites stay functioning, are secure, and don't have broken links or interaction failures that result in a poor consumer experience. We provide monthly, hourly, and custom website maintenance plans based on your needs.
Solution
Industries Disrupted
by Web Design & Development
As a custom web design company, we provide businesses with a range of website design and development services for all industries. However, some industries have been impacted by web design services more than others.
Our web designers, developers, and UI/UX analysts have studied these industries to determine the best user experience, development practices, feature sets, and technologies to help businesses reach the top of these industries through web design & development.

E-commerce Web Development
E-commerce web development services are the highest in demand. Solo entrepreneurs and business owners are leveraging the rising tide of online shopping to turn their brick-and-mortar stores into high-performing e-commerce businesses. Our team of web designers and developers enables your business's digital transformation for growth.

Travel & Tourism Web Development
Travel and Tourism businesses are rapidly moving towards web development services to increase sales and revenue as the global borders re-open for travel. Our Web Design experts enable travel & tourism businesses to make the most of the travel fever to generate augmented results through our custom web development services.

Blogging Web Development
Blogging websites are increasing rapidly as demand for consumable content rises. Bloggers and businesses invest in blogging platforms and websites to provide their followers with quality content consistently. Content is the best way to build a following, and web development has allowed brands to build a following through blogging sites.

Branded Web development
Influencers and thought leaders invest in personally branded websites to bring real social proofing and trust to their name. From using their websites to showcase portfolios, sell merchandise, or market their content, branded website development has enabled individuals to become their brands.

Real Estate Web Development
Web development has drastically impacted the real estate industry, with the industry becoming increasingly digitized. From property listing to property management systems, real estate web development has enabled real estate agents, brokers, owners, and tenants to manage their affairs conveniently and transparently.

Educational Web Development
The education industry has rapidly evolved in the past years, adopting a hybrid model with digital education platforms becoming crucial to the education industry. Web development for the education industry has enabled institutions to manage student affairs, examinations, lectures, and classes online with a frictionless experience.
Technologies
Web Design & Development
Platforms We Work On
As an end-to-end web design and development agency, our team of web designers and developers work on many platforms to provide web solutions that best fit your business use case.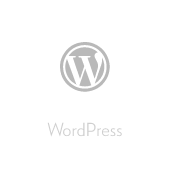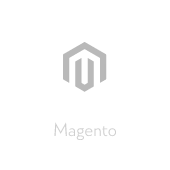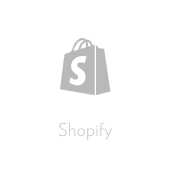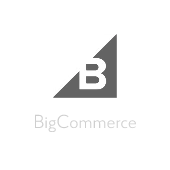 OnAvancer
Portfolio
Our diverse portfolio is a testament to our ability to deliver projects at scale and speed. Check out some of our featured iOS app
development portfolios to see what we can do for your business.
Mux – Smart Home & Office Automation
Mux is a smart home and office automation solutions company, providing consumers with smart devices and smart sensors-based products that help them achieve electric energy efficiency.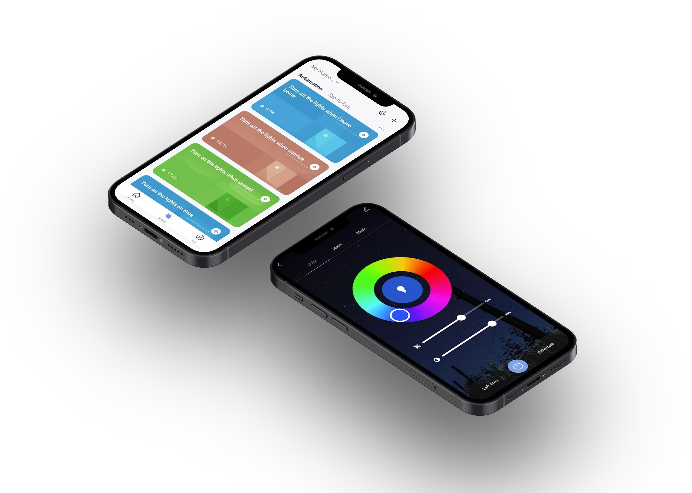 Convolytica – Consumer Experience Platform
Convolytica is an NLP and AI-based conversational analytics tool that allows brands to understand and react to shifting brand perceptions across online conversations.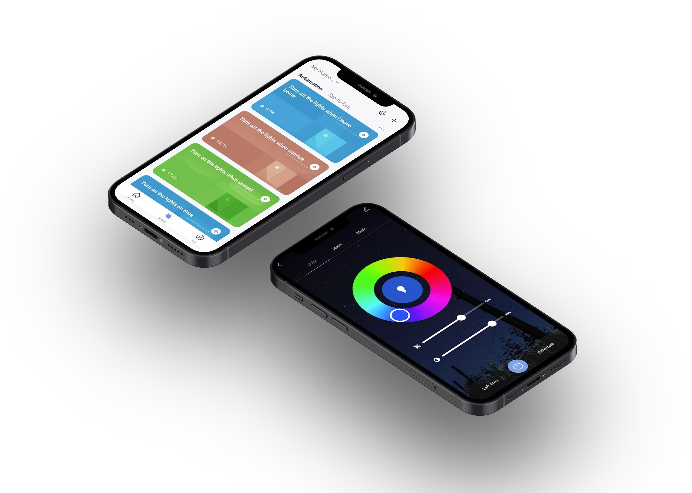 Web
Web Development
Process
To design and develop a website or web application, Avancer follows a globally accredited process that has become an industry standard. Our process ensures complete transparency and adherence to the timeline while focusing on delivering robust digital solutions.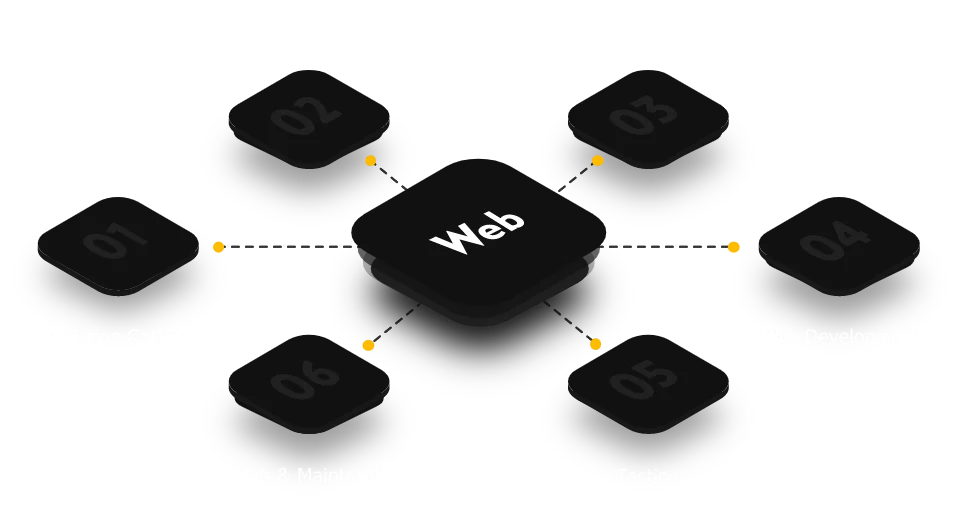 Latest
Blogs and Resources
Find the best information, guides, and resources available about trends, technologies, and best practices to make your journey into web design and development seamless!
FAQ
About Web Design & Development
With over five years of experience building digital products and becoming a leading web design and development company, we've identified several frequently asked questions regarding web development. If you don't find an answer to your query in the FAQ section, you can reach out to us at info@Avancer.com for a detailed response.
Once a website development is complete, who will have ownership of the website?
Once the development is complete, tested, and deployed, we transfer the ownership of the code and all website assets to our clients. We train our clients to use the website's CMS and give them complete and sole ownership of the website.
What Tools and Technologies Do You Use For iPhone Application Development?
Our web designers and developers function with various web development tools and technologies. Some of the tools, technologies and languages we utilize are – Figma, Photoshop, HTML, CSS, Javascript, PHP, Vue.Js, Angular, Python, Node.js, MongoDB, Oracle, MySQL.
How can we ensure that our iOS app idea is kept confidential?
Before we discuss the details of our iOS app idea, we sign a Non-Disclosure Agreement(NDA) to ensure your intellectual property is kept secure.
How can we ensure that our iOS app idea is kept confidential?
Before we discuss the details of our iOS app idea, we sign a Non-Disclosure Agreement(NDA) to ensure your intellectual property is kept secure.
Take the First Step in Building
The Digital Product of Your Dreams
It's free to talk to us, and we care about your ideas. We look forward to hearing your vision and helping you assess, build, and scale your product.