Leading iOS App
Development Company
Enabling Businesses To Become
Digital-First

Through Apps.
Avancer is on a mission to help businesses achieve digital transformation through cutting-edge iOS app development services. Our future-first approach ensures that our custom iPhone app development solutions help your brand stay ahead of the competitive curve
Consult an iOS app developer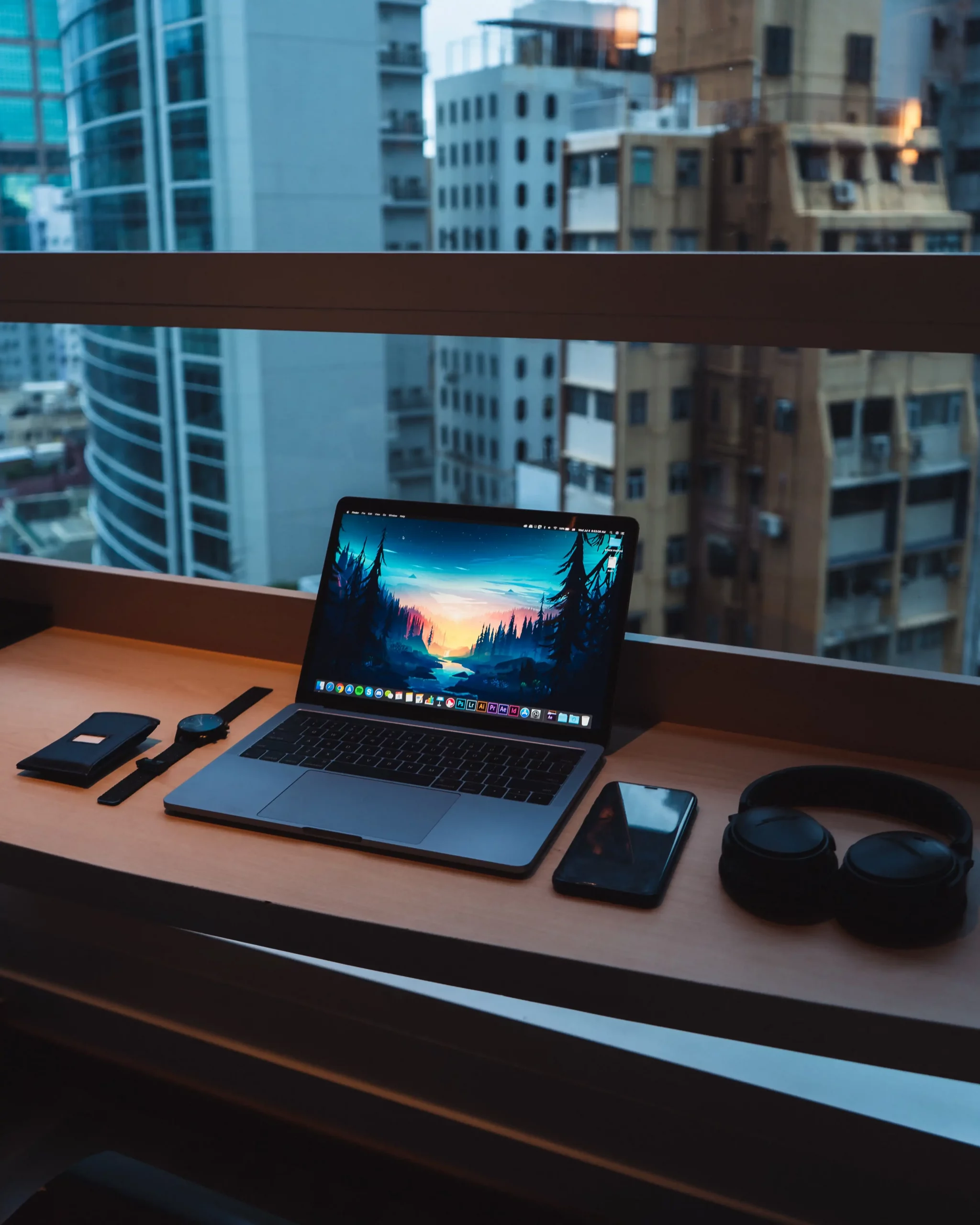 iPhone
App Development
Services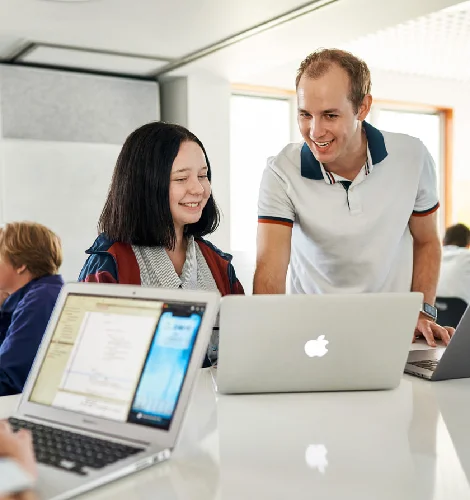 iOS App Development Consultation
iOS applications are a high-return technology investment with the right set of features. Our team of iPhone application developers helps you identify the market gaps and the right iOS application development features, tools, and frameworks based on your business needs.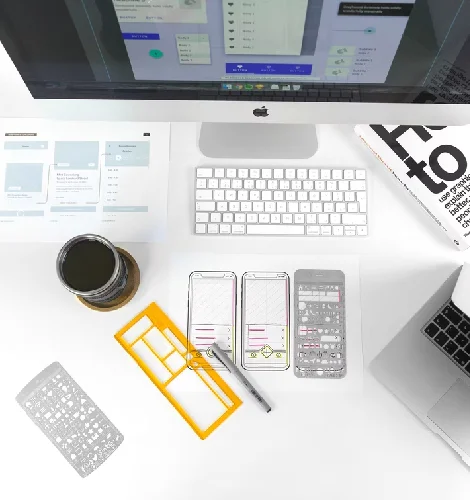 iOS UI/UX Design
Our dedicated iOS app designers are trained in design-thinking, allowing them to solve complex user experience problems through their UI/UX design process. With a focus on building products that best fit the Apple ecosystem, we design intuitive iPhone apps with usability at its core.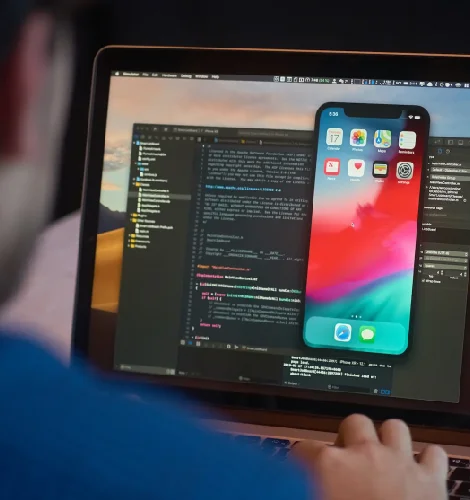 Custom iOS App Development
With specialized analysts and iOS mobile app developers, we build future-proof applications based on your business requirements, industry challenges, and market gaps. From entrepreneurs and SMBs to Enterprise businesses, we meet your software development demands with custom iOS software that drives the bottom line.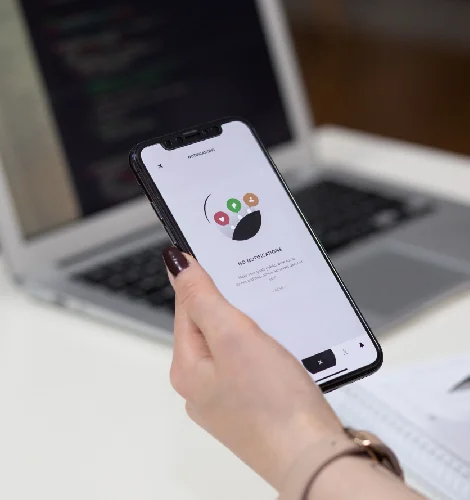 iOS Mobile App Testing
Our team of Quality Assurance (QA) engineers applies top-of-the-line manual and AI-based mobile app testing methodologies to ensure that your mobile application is a bug and crash-free. We provide robust analysis, stress-testing, security, API testing, and code review services for pre-developed iOS applications.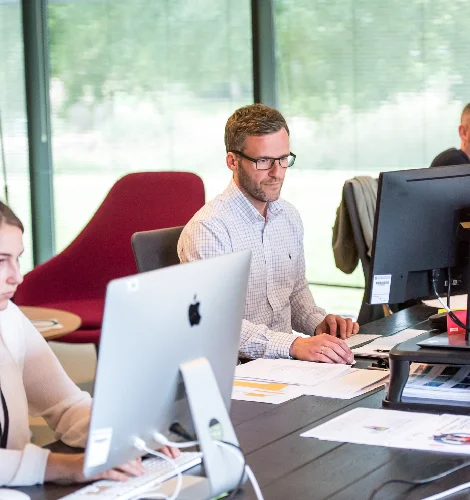 iPhone App Maintenance & Support
As an iOS application development company, we provide app maintenance and support services for iPhone-based applications to ensure long-term scalability and user retention through patches, updates, and contemporary technology integrations onto your app.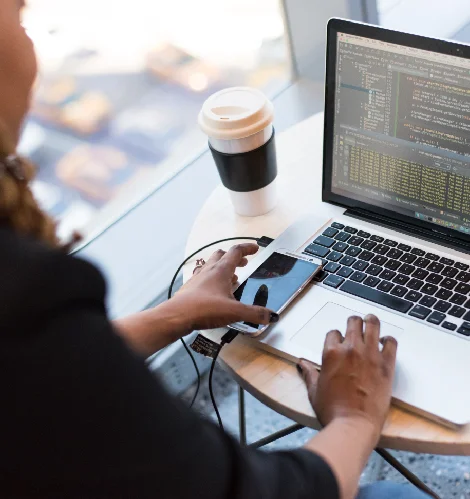 iOS mobile app deployment
We are an iOS application development company that enables you to seamlessly deploy your products across all iOS devices to ensure increased consumer touchpoints and app accessibility for your users.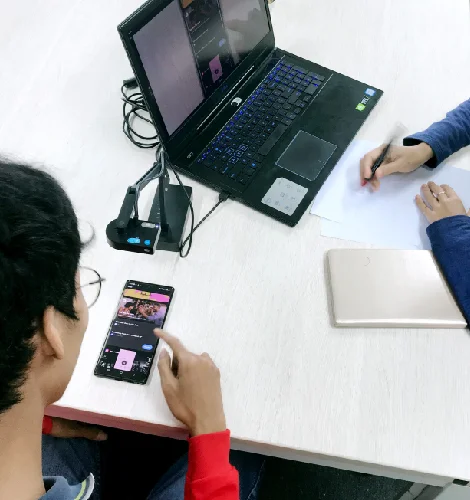 iOS UI/UX review
Our iOS app developers and designers work as your analysts to review pre-designed iPhone applications for UI and UX optimizations to enable longer retention, increased Customer Life-Time Value, and increased time spent per session. We help you identify the spill areas and rectify the gaps to ensure augmented results.
Solution
Industries disrupted by
iOS app development services
Our iPhone App Development Services include a wide range of industry-driven development solutions for your business.
Mobile Apps have disrupted businesses across all industries and niches, but some industries have taken the biggest chunk of the benefits thanks to iPhone Software Development services.
Our product designers, software engineers, and business analysts have studied these industries to determine the best user experience, development practices, feature sets, and technologies that can help businesses reach the top of these industries through iOS app development.

Health & Fitness iOS app development
We utilize AI and ML to develop intelligent health and fitness iPhone apps that help your vision come to light by providing health and fitness solutions for your consumers. Our iPhone mobile app developers deliver the best digital solutions for the industry, from performance monitoring to smart-tech recommendations and wearable components.

On-demand iOS app development
Our iOS developers build on-demand products in various verticals to ensure you can disrupt your industry by bringing accessibility and user convenience through a digital solution. We study environments and industries to devise product development strategies to generate results for your on-demand iOS application.

Real Estate iOS development
In a booming space for digital disruption, our team of iPhone mobile app developers works with technologies such as AR/VR and AI to bring Real-Estate apps that redefine industry standards. Our experience allows us to create Real-Estate apps based on experiential purchases, virtual tours, property management, client management, and lease management systems.

e-Commerce iOS app development
E-commerce is one of the most successful niches within the world of technology. Avancer's iOS developers understand the intersection of e-commerce and the iOS ecosystem to deliver E-commerce mobile apps that drive revenue growth, user retention, and scalability.

iOS Game Development
Mobile games are a multi-billion-dollar app category, with iPhone games generating more revenue than ever ($85 Billion in 2021.) Our iPhone Game developers are also game aficionados. This allows our team to deliver the best user experience and game progression logic, ensuring your iOS game app delivers results! We understand the pain a user goes through when the game is not developed to a standard.

Educational iOS app development
The post-pandemic world of education has been transformed through technology. Virtual classes, online examinations, student management systems, and virtual scoring systems are becoming the industry norm. Our industry knowledge, combined with the best app iOS app development services, enables us to deliver future-proof educational apps.
OnAvancer
Portfolio
Our diverse portfolio is a testament to our ability to deliver projects at scale and speed. Check out some of our featured iOS app
development portfolios to see what we can do for your business.
Mux – Smart Home & Office Automation
Mux is a smart home and office automation solutions company, providing consumers with smart devices and smart sensors-based products that help them achieve electric energy efficiency.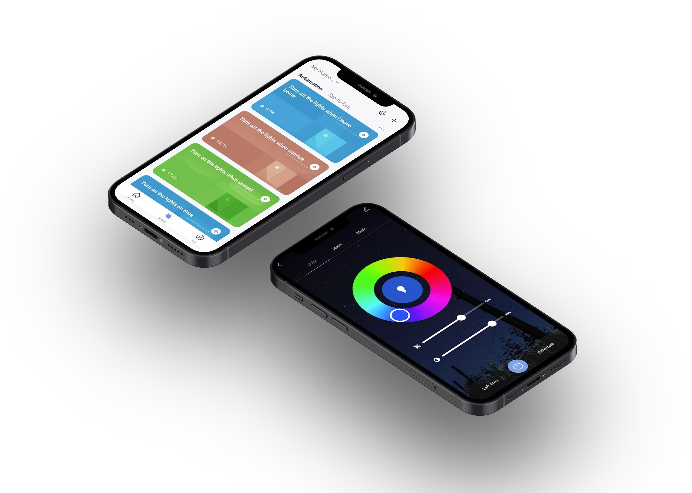 Convolytica – Consumer Experience Platform
Convolytica is an NLP and AI-based conversational analytics tool that allows brands to understand and react to shifting brand perceptions across online conversations.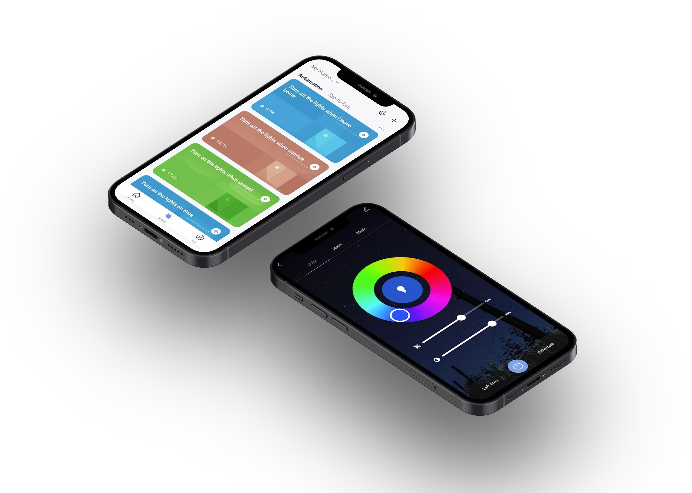 iOS
App Development
Process
To develop iOS applications, Onavarse follows a globally accredited process that has become an industry standard within iPhone application development cycles in the last decade. Our process ensures complete transparency and adherence to the timeline while maintaining a strong focus on delivering robust digital solutions.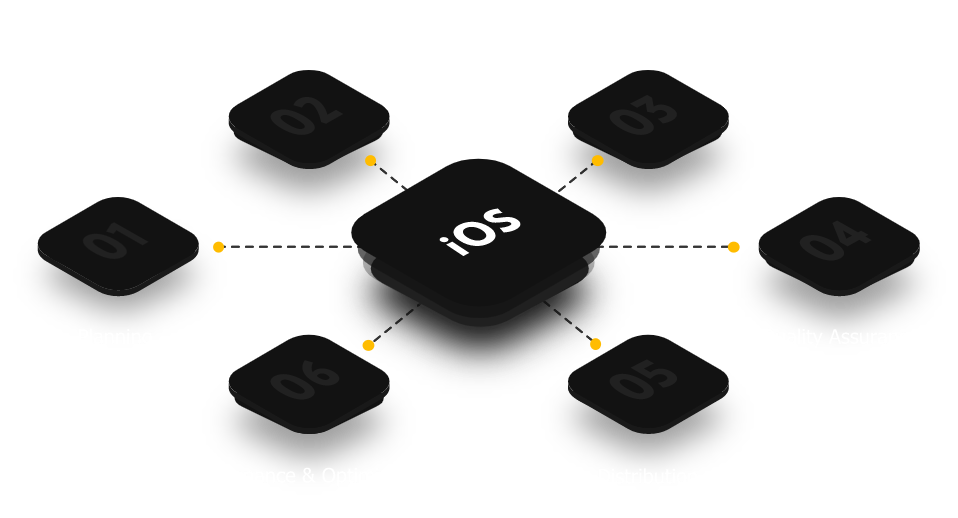 OnAvanca
Our Engagement
Processes
As an iPhone application development company, we provide our clients with different engagement models that best fit their project types. Each engagement model has its pricing structure, app development process, and engagement scope. We offer two engagement models: the Fixed-Bid Model and the Time and Material(T&M) Model.
The Fixed-Bid model is generally suitable for iOS app development projects with a clear and distinct scope of development, with any changes to the scope unlikely. In Fixed-Bid Model, the client shares their requirements with our iOS software developers, who provide a feature-driven pricing breakdown, development timeline, and pricing structure. Once the feature set and timeline are agreed upon, the project enters its execution phase based on the agreed-upon metrics.
Consult A Business Analyst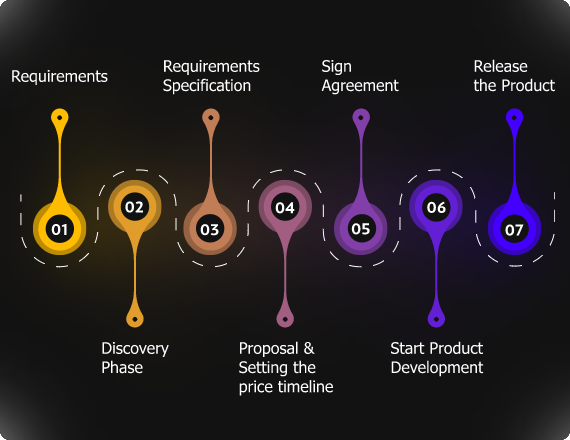 As an iPhone app development company, we advise our clients who don't have a crystal-clear vision for their product to choose the Time & Material based engagement model. In T&M, the client hires a developer or a set of developers based on their requirements on an hourly basis. The number of hours their hired developers work is multiplied by a pre-decided $/hour rate to provide pricing. This model is best applicable in scenarios when the project scope is likely to change.
Consult A Business Analyst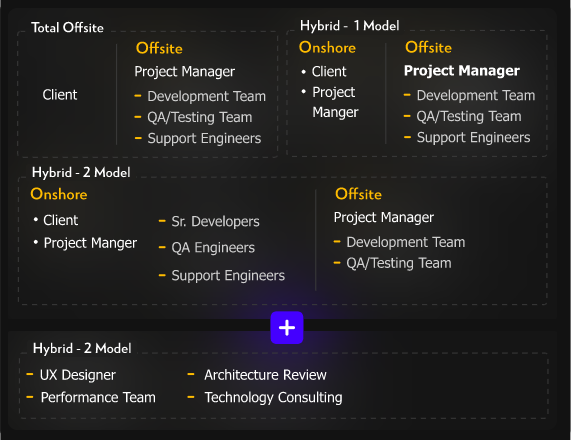 Latest
Blogs and Resources
Find the best information, guides, and resources available about trends, technologies, and best practices to make your journey into app
development seamless!
FAQ
About iOS App Development.
Find the best information, guides, and resources available about trends, technologies, and best practices to make your journey into
app development seamless!
How can we ensure that our iOS app idea is kept confidential?
Before we discuss the details of our iOS app idea, we sign a Non-Disclosure Agreement(NDA) to ensure your intellectual property is kept secure.
Once the development is complete, who will have ownership of the application's code?
Once the development is complete, tested, and deployed to the Apple App Store, we transfer all ownership of the application and its source code to our client. This is part of our project closure process, initiated once the application goes live on the Apple App Store.
What Tools and Technologies Do You Use For iPhone Application Development?
Our iPhone app developers use a wide variety of tools depending on the nature of the project within the iOS software development cycle.
Figma, InVision, Xcode IDE, Swift, Objective C, Appium, and KIF are most notably used.
Does Avancer Provide Different Engagement Models For iPhone Mobile App Development?
We Provide two different engagement models for iOS app development.
Fixed-Bid Model
Time & Material Model
Take the First Step in Building
The Digital Product of Your Dreams
It's free to talk to us, and we care about your ideas. We look forward to hearing your vision and helping you assess, build, and scale your product.