Real Estate Software Solutions
Enabling Seamless 360° Real Estate Management
A real estate mobile application development company, Avancer provides dedicated real estate management apps for all real estate functions and real estate super apps, enabling you to reduce the clutter and manage all functions of your real estate business from one real estate management app.
Hire Real Estate App Developers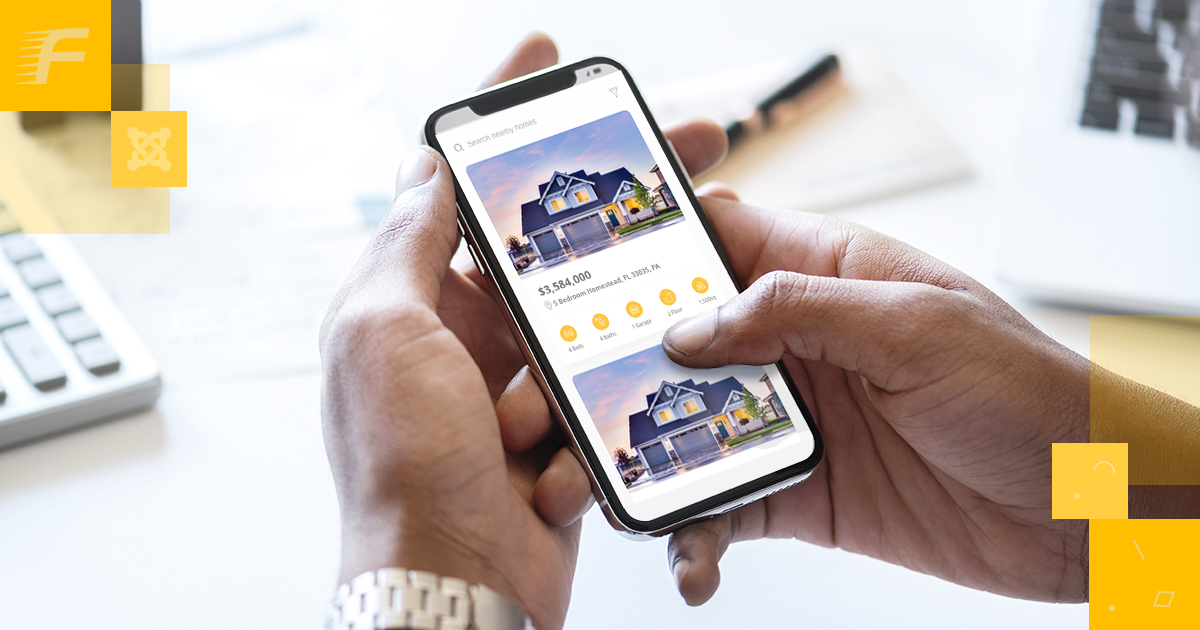 Solution
Our Vision For The
Real Estate Industry
The Real Estate Industry has a high disruption profile with modern technology being the key to unlocking its true potential. Our vision for the real estate industry revolves around the integration of modern technology within each function of the industry, bringing convenience and speed to its forefront.
This is Avancer's Real Estate vision:

Blockchain & Smart Contracts
Implement rule-based smart contracts for frictionless and secure payment of rents, agent/broker fees, security deposits, and more.

VR-based property tours
Provide your clients with VR-based property tours for improved conversion rate, convenience, and cross-state purchasing and selling.

Property Tokenization
Tokenize property ownership for fractional ownership of property, resale, and multi-party investments.

ML-based Property Valuations
Data-driven algorithms identify property trends to provide future property valuations for informed buying/selling decisions.
Stakeholders
Developing Real Estate Solutions
For All Industry Stakeholders
Avancer provides personalized real estate solutions for all industry stakeholders, enabling cross-industry digital transformation through modern technology. Our stakeholder portfolio for real estate app development includes:


Real Estate Agencies
360 management of properties, agents/brokers, and tenants alongside lead management, document storage, and client relationship management modules.


Realtors
Manage existing clients, engage potential leads, store documents, manage listings, and provide your clients with a single-platform experience for longer retention.


Brokers/ Agents
Our real estate software for agents and brokers allows them to manage their operations from one single device for operational efficiency.


Property-owners
We help individual property owners manage their properties, automate rent processing, and manage tenants, leases, and complaints through our landlord property management app.


Tenants
Create complaint tickets, request fixes & maintenance, and automate rental payments for a seamless experience that saves time and effort.
Build Your Real Estate App
Customized
Our Suite of
Real Estate App Development Solutions
Avancer provides personalized real estate solutions for all industry stakeholders, enabling cross-industry digital transformation through modern technology. Our stakeholder portfolio for real estate app development includes:
Real Estate Management Software
A complete Real Estate Management Software solution for real estate agencies looking to automate their processes, improve conversion rate, and improve their consumer journey through a digital platform. From consideration and onboarding to long-term management, our solution helps real estate agencies redefine their consumer journey.
Rental Property Management App
Manage tenants and rental payments with the help of our real estate rental software solution designed by the best real estate app developers for convenience in making on-time payments, managing complaints, scheduling maintenance, and monitoring activities.
Landlord Property Management App
Created for individual property owners, the landlord property management software solution allows property owners to better facilitate their tenants, automate rental payments, and provide better rental care from a single mobile device.
Commercial Real Estate App
Made for commercial use only, our commercial real estate app development services enable seamless resident management, concierge services automation, payment automation, maintenance, and fixes scheduling and management, and complaint management modules.
Real Estate Agent Software
Manage your clients, monitor prospective properties, create workflows, and automate processes to increase agent operational capacity using our real estate broker software development services to build a bigger sales pipeline for a skyrocketing ROI.
Real Estate CRM Software
As a full-stack real estate app development company, we enable real estate agencies and brokers to build better pipelines, increase email reply rates, run automated marketing campaigns, and create lead tracking flows for increased closures.
Real Estate Tenant Apps
We develop Real estate tenant apps that allow tenants to interact with their property managers and owners through their mobile phones for communication, maintenance requests, rental payments, and complaint registration without the hassle of booking meetings or in-person meetings.
Real Estate Software For Investors
Our Real Estate developers build custom real estate software for investors to help them identify investment opportunities based on property valuation calculations, mortgage calculations, and AI-based trend analysis for smart investments at the right time.
Features
Signature features of our On-demand
App Development Solutions
On-demand apps are redefining life experience by bringing unmatched convenience to users. There is no secret to on-demand apps, but there are certain features that make them successful in combination with industry-specific custom features.
The features are essential for your on-demand mobile app to succeed in a competitive market!


Property Listing
List your properties on a feed for interested parties to view, increasing your likelihood of renting or selling your real estate property.

Map Integration
Integrated maps for people to find out the exact location of your listed property, allowing them to make an informed decision and be on time for all meetings without directional hassle.


Advanced Search Filters
Search properties based on advanced search filters allowing you to find your perfect property without having to scroll for many years. Simply set your filters and find your perfect match.


Profile Management
Users can manage their profiles, privacy, contact info, and other personal details to ensure they have complete control of their information.


Mortgage Calculator
Calculate your mortgage options on the go with this in-app mortgage calculator. Set your loan, interest rate, monthly payments, and repayment timeline and get your mortgage calculated in an instant.


Complaint management
Respond to complaints from both property finders and property owners to ensure all stakeholders are kept satisfied with your customer service and consumer experience.

Property suggestions
Driven by a recommendation engine, users can get personalized suggestions for properties based on their app usage history, search patterns, and deals.


Seller/buyer contact
Users don't have to leave the platform to connect! The app allows sellers to connect with buyers and vice versa through their profiles to ensure transparency and ease of communication.


CRM integration
Have multiple properties listed and need management? Just integrate your CRM to the application and automate your deal management through the digital solution.


Live chat
Get solutions to your problems by instantly connecting with a customer support agent to ensure your experience always ends with a smile.


Property Booking
Search, Book, and Pay for your property online without the hassle of calling the property owner or going on-ground to finalize a deal for your rental or purchase.


Lead Management
Property owners and agents can manage their leads, create deals, establish a lead funnel, and set tasks to ensure they never miss a beat with a potential client.


Vendor Management
Manage your vendors from requests and complaints to profiles and performance reports from the admin panel for a detailed insight into the top performing vendors.

Rating Module
Allow buyers to rate property owners and agents and vice-versa to ensure transparency and experience management across all of your app's use cases.


Calendar Integration
Integrate your iCal or Google Calendars with your profile to make sure nobody misses a meeting booked via the application.

Currency Converter
Allow users to review the pricing on all properties across different currencies to ensure your app provides an exceptional user experience to tourists while making their decision-making process easier.


Push notifications
Create and send customized push notifications to increase your app's sessions and retain consumers through exciting deals and updates.


Multi-payment support
Allow your consumers to make payments using multiple options such as credit cards, PayPal, Google Play etc, for a seamless purchasing experience.
Customized
Real Estate Mobile Apps
Transforming Business Performances
Whether you run a real estate agency or a single broker or land owner, our real estate apps are custom made to best fit your requirements. Our cross-industry real estate mobile app solutions allow you to supercharge your real estate business by creating efficiency in every step of the process.
Improve Customer Relationships
Build better relationships, enhance your pipeline capacity by 200%, improve follow-ups with automation, and provide a consumer experience that converts prospects into buyers.
Establish Accountability
The dashboards that are part of our real estate apps and solutions help you track projects, determine key metrics, and map performance through chart-based visualizations.
Gain Greater Insight into your Performance
Understand your performance better through audience segmentation, sales analytics, performance benchmarking, maintenance reports, tenant satisfaction rate, etc. to make better business decisions.
Paperless Process
Go paperless to improve productivity and reduce operational costs through digital documentation and data accessibility via cloud-based real estate apps.
Better Sales
Our real estate app development solutions allow you to generate 10x revenue by expanding your pipeline, improving your conversion rate, and augmenting your consideration stage success ratio through automation and convenience.
OnAvancer
Portfolio
Our diverse portfolio is a testament to our ability to deliver projects at scale and speed. Check out  our featured application
development portfolio to see what we can do for your business.
Mux – Smart Home & Office Automation 
Mux is a smart home and office automation solutions company, providing consumers with smart devices and smart sensors-based products that help them achieve electric energy efficiency.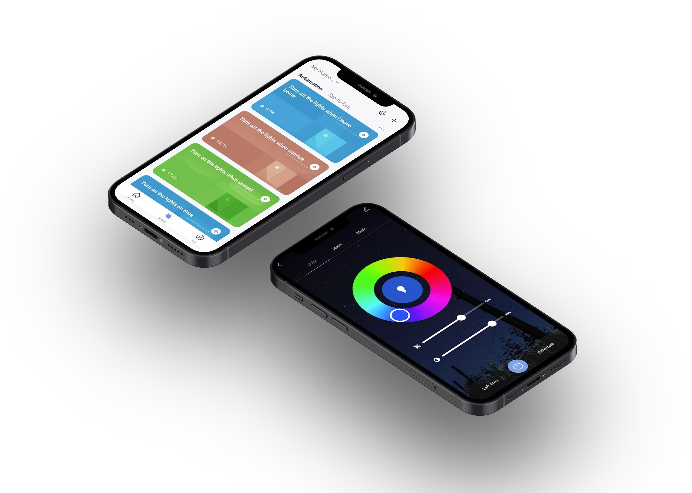 Convolytica – User Experience Platform
Convolytica is an NLP and AI-based conversational analytics tool that allows brands to understand and react to shifting brand perceptions across online conversations.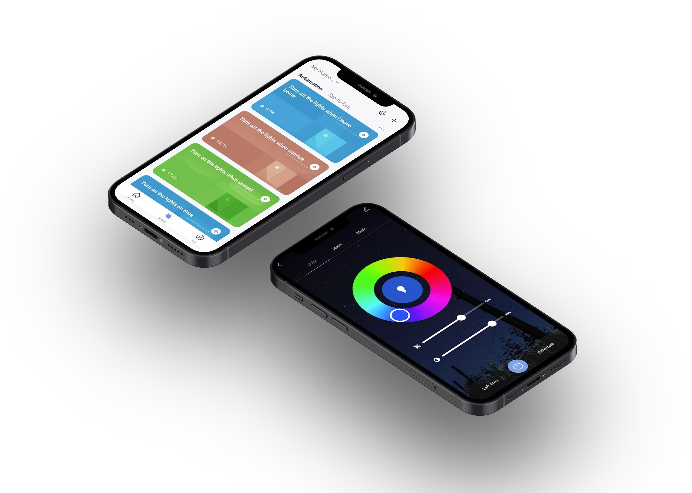 Testimonials
Turning Clients Into Ambassadors
OnAvanca
Our Engagement
Processes
As a real estate application development company, we provide our clients with different engagement models that best fit their project types. Each engagement model has its pricing structure, app development process, and engagement scope. We offer two engagement models: the Fixed-Bid Model and the Time and Material(T&M) Model.
The Fixed-Bid model is generally suitable for real estate app development projects with a clear and distinct scope of development, with any changes to the scope unlikely. In Fixed-Bid Model, the client shares their requirements with our real estate app developers, who provide a feature-driven pricing breakdown, development timeline, and pricing structure. Once the feature set and timeline are agreed upon, the project enters its execution phase based on the agreed-upon metrics.
Consult A Business Analyst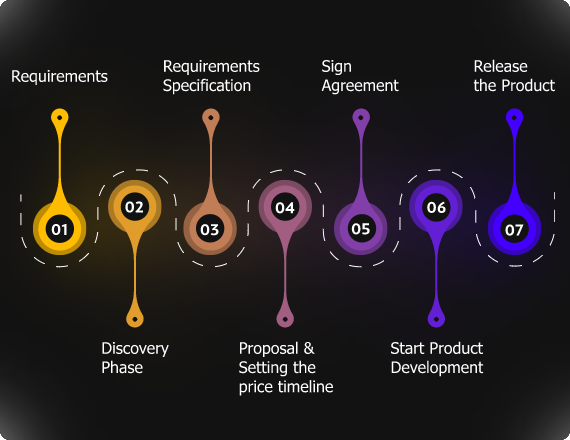 For custom real estate app development services, we advise our clients who don't have a crystal-clear vision for their product to choose the Time & Material based engagement model. In T&M, the client hires a developer or a set of developers based on their requirements on an hourly basis. The number of hours their hired developers work is multiplied by a pre-decided $/hour rate to provide pricing. This model is best applicable in scenarios when the project scope is likely to change.
Consult A Business Analyst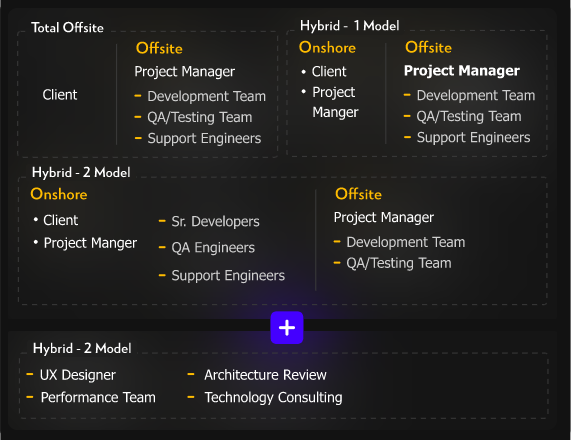 Latest
Blogs and Resources
Find the best information, guides, and resources available about trends, technologies, and best practices to make your journey into app
development seamless!
FAQ
About Real Estate App Development.
I'd like to keep my real estate app idea confidential, how will that work?
Before discussing the details of your app idea, we sign a Non-Disclosure Agreement (NDA) to ensure your intellectual property is kept secure.
How much does it cost to develop a Real Estate Application?
It can cost a real estate business owner anywhere between $15,000- $35,000 to get a basic real estate app developed. The cost of developing a more complex Real estate app can be between $40,000 – $100,000.
Some of the factors involved in determining the cost of eCommerce app development include:
– Is the real estate app native or hybrid?
– How many features are in the application?
– Is the real estate app idea for iOS, android, or both?
– How many end-users are there on the app? Is it just a realtor app or is it a super app with multiple end users?
How long does it take to develop a real estate Application?
The general timeline for the development of a real estate mobile app is 4 months but can take upto 6 months depending on the scope of the project.
How can I make money from a real estate app?
Real estate apps can make money by selling in-app advertisements to mortgage companies, property management agencies, and brokers, paid priority listings, and commission per acquisition. You can also charge a subscription fee for your real estate platform for sustainable revenue generation.
Take the First Step in Building
The Digital Product of Your Dreams
It's free to talk to us, and we care about your ideas. We look forward to hearing your vision and helping you assess, build, and scale your product.